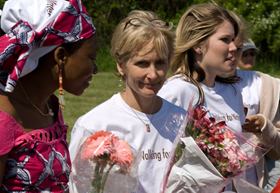 Sobonfu's classes, workshops and fundraising events are a great way to meet Sobonfu and learn about her traditions. They put you in touch with your inner values, help you reach a deeper part of yourself, and show you what it is like to be supported by community.
Can't Attend a Workshop Right Now?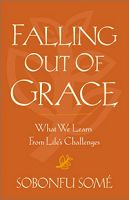 Sobonfu is the author of three books. Her most recent, Falling Out of Grace: Meditations on Loss, Healing and Wisdom, offers insight and guidance through this often dark territory.