Sobonfu's Mission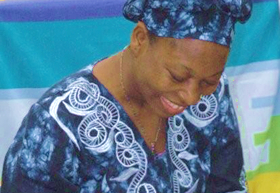 Destined from birth to teach the ancient wisdom, ritual and practices of her ancestors to those in the West, Sobonfu, whose name means "keeper of the rituals" travels the world on a healing mission sharing the rich spiritual life and culture of her native land Burkina Faso, which ranks as one of the world's poorest countries yet one of the richest in spiritual life and custom.
Dagara rituals involve healing and preparing the mind, body, spirit and soul to receive the spirituality that is all around us. "It is always challenging to bring the spiritual into the material world, but it is one of the only ways we can put people back in touch with the earth and their inner values."
Support Wisdom Spring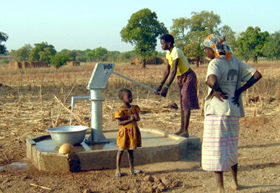 Wisdom Spring, Inc. is a non-profit organization, which uplifts,

honors and preserves the wisdom of indigenous cultures through programs of education, travel, cultural, community and scientific exchange.
Since its inception, we've been working diligently to provide various villages in West Africa with drinking water and to provide resources for education through its various programs including Art for Africa and Walking for Water.
Meet Sobonfu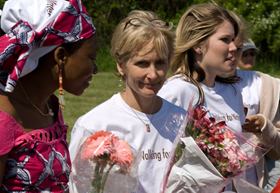 Sobonfu's classes, workshops and fundraising events are a great way to meet Sobonfu and learn about her traditions. They put you in touch with your inner values, help you reach a deeper part of yourself, and show you what it is like to be supported by community.
Can't Attend a Workshop Right Now?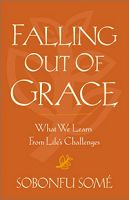 Sobonfu is the author of three books. Her most recent, Falling Out of Grace: Meditations on Loss, Healing and Wisdom, offers insight and guidance through this often dark territory.